Enrolment
ثبت نام
Click here for 2022 Prep Transition Page
برای صفحه انتقال آماده سازی پریپ 2022 اینجا را کلیک کنید
Download 2022 Transition and Orientation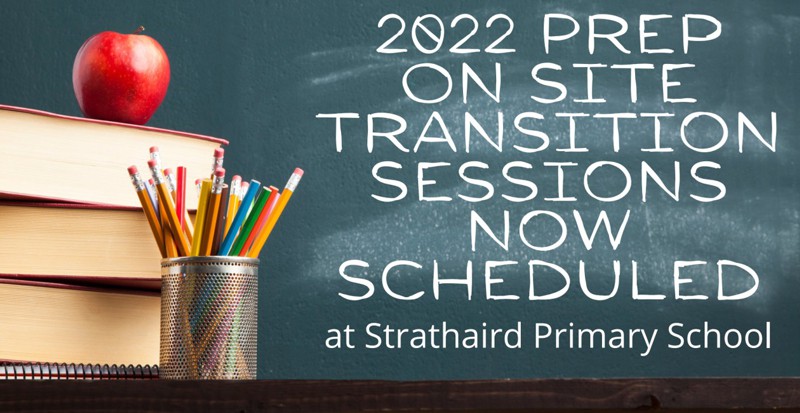 Available for all enrolled students for Prep 2022
24th November 2021 / 1st December 2021
9:30 – 10:30am
Registrations open at 9:15am
Due to COVIDSafe measures in place, parents are unable to remain on site.
Please drop off and return to collect at 10:30 am
Parent information sessions are available on the website now.
Prep Transition 2022 Information
Please enter through the main gates on Sherwood Road
Students will visit the Prep rooms and participate in activities with the current Prep teachers

شکردان پریپ ۲۰۲۲
می توانید در مدرسه بیاید طبق برنامه
Strathaird در مدرسه ابتدایی
در دسترس برای همه دانش آموزان ثبت نام شده برای آمادگی پریپ 2022
از 24نوامبر 2021
تا 1دسامبر 2021
از ساعت 9:30الی 10:30صبح
ثبت نام از ساعت 9:15صبح آغاز می شود/ می توانید فرزند خودرا از
.ساعت ۹:۱۵بیاورید در مدرسه تا نام و کلاس شان را پیدا کنید
والدین نمی توانند در محل باقی،COVIDSafe به دلیل اقدامات انجام شده
.بمانند
.لطفاً ساعت 10:30صبح فرزند خودرا تحویل بگیرید/ دنبال فرزند خود بیاید
جلسات اطلاعات والدین در وب سایت موجود است
-http://www.strathairdps.vic.edu.au/parent .اکنون
/prep-transition-2022/ اطلاعات/ثبت نا
.لطفاً از دروازههای اصلی در جاده شروود وارد شوید/ دروزای نزدیک آفیس
دانشآموزان از اتاق های آمادگی/ پریپ بازدید میکنند و در فعالیت ها با
.معلمان آمادگی پریپ فعلی شرکت میکنند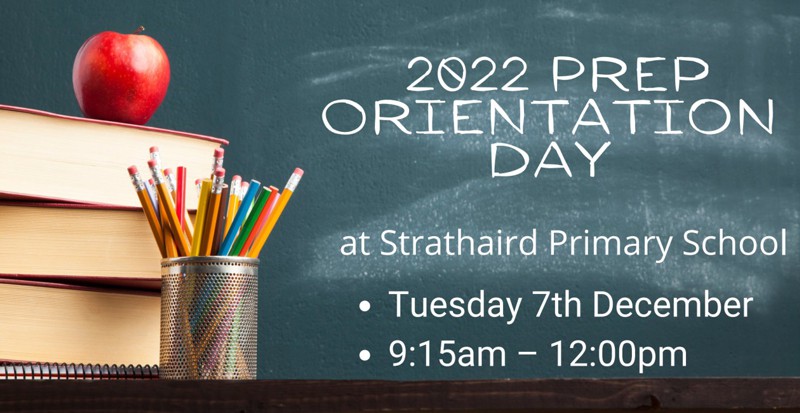 2022 Prep students will participate in various activities with their 2022 teacher and classmates
Please bring a sunsmart hat, water bottle, a piece of fruit and a small snack.
No nut products please
Sausage sizzle 12:00 – 12:45pm
Come along to enjoy this time where you can meet other families and
get to know the classroom teachers.
We will also be holding a 2nd hand uniform stall on the day from 8.45 – 9.15am. Payments can be made using EFTPOS.

برای شکردان پریپ ۲.۲۲ Orientation Day روزی گرایش
Strathaird در مدرسه ابتدایی
سه شنبه 7دسامبر از ساعت 9:15صبح تا 12:00بعد از ظهر
دانش آموزان آمادگی/پریپ 2022با معلم و همکلاسی های خود برای سال
2022
در فعالیت های مختلفی شرکت خواهند کرد
لطفا یک کلاه هوشمند، بطری آب، یک تکه میوه و یک میان وعده کوچک همراه
.داشته باشید
.لطفا محصول آجیل/ مغزباب نباشد در بین خوراکی شکردان
سوسیس خلال از ساعت 12:00تا 12:45بعد از ظهر
بیایید از این زمان لذت ببرید، تا جایی که می توانید با خانواده های دیگر
.ملاقات کنید و با کلاس آشنا شوید و همچیانان با معلمان
ما همچنین یک غرفه لباس دست دوم را در این روز از ساعت 8:45تا 9:15
پرداخت EFTPOS صبح برگزار خواهیم کرد. پول را می توان با استفاده از
کنید

Strathaird Primary is now accepting enrolments.
Our 2022 Prep Enrolments are open.
Please contact the office after this date to arrange a school tour.
We are very proud of our school – our students, staff and families; our positive, supportive, calm school environment; our high quality learning programs; our excellent results and our great facilities.
We welcome new families and invite you to book a School Tour through our Office (03) 9705 3800 or email via our contact page. This is an excellent opportunity to experience our wonderful school.
We look forward to meeting you.
School Zone
Strathaird Primary School's zone is available on find my school. Find my school hosts the most up-to-date information about Victorian school zones for 2020 onwards.
Students residing in this zone are guaranteed a place at our school, which is determined on the basis of your permanent residential address.
Students are able to apply for a place at Strathaird Primary School if they live outside our school zone and these requests will be considered by the Principal.
The Department provides guidance through the School Placement Policy to ensure that students have access to their designated neighbourhood school and the freedom to choose other schools, subject to facility limitations.
You can find more information and answers to frequently asked questions on the Department's website under School zones.